In a large city like DC, there are always new fun and interesting shops and restaurants opening. Conveniently located along the Big Bus route, you can easily hop off and stop in!
Restaurants: 
I-Thai Restaurant & Sushi Bar
This new addition to Georgetown is a very welcome one! With a great selection of traditional Thai food and Sushi, there is something for everyone. Enjoy your meal with indoor or outdoor seating.  A gluten free menu is also available along with two fully stocked bars.
Location: 3003 M St. NW, Washington, DC 20007
Website: http://www.i-thairestaurant.com/
Pier 2934
In the mood for Cajun seafood? This is the perfect place for any seafood lovers who enjoy a good kick to their meal. Choose what "goes into your bag" along with your choice of sauce and level of spiciness. There are also choices of a lunch menu and finger food items to select from!
Location: 2934 M St. NW, Washington, DC 20007
Website: http://www.pier2934.com/
Simply Banh Mi
This Vietnamese restaurants is best known for their "fresh baguette sandwiches." Enjoy "boba" drinks along with popular appetizers like Goi Cuan (Spring Rolls with Peanut Sauce). Dinner is served every day of the week along with weekly specials!
Location: 1624 Wisconsin Ave. Washington, DC 20007
Website: www.simplybanhmidc.com
Shopping:
Coterie
Whether you're looking for a dress, accessories, or a casual outfit, this is a one stop shop! Their fashionable selections are trendy and ready to wear.  A definite must visit for fashionistas!
Location: 1077 Wisconsin Ave., NW, Washington, DC 20007
Website: www.shopcoterie.com
Jack Wills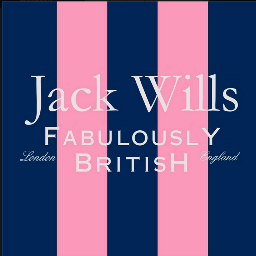 Characterized by being "Fabulously British," this fashionable boutique has everything for the ladies and  gents. If you're looking to spruce up your home, Jack Wills offers kitchenware, bedding, and even stationary!
Location: 1079 Wisconsin Ave., NW, Washington, DC 20007
Website: www.jackwills.com