Cool off this summer with these fun water activities! DC offers great adventures on the Potomac that are sure to make great memories!
DC Ducks 
Tour DC by land and water with this exhilarating experience. You will see view of historic sights as well as traveling along the Potomac rive!
Location: 50 Massachusetts Ave NE, Washington D.C., 20002
Website: www.dcducks.com
Tidal Basin Paddle Boats 
Take in breathtaking views of the Jefferson Memorial. If you're looking for a romantic trip, this is it! You can rent two seat or four seat boats hourly.
Location: 1501 Maine Ave SW, Washington, DC 20024
Website: http://www.tidalbasinpaddleboats.com/
Key Bridge Boathouse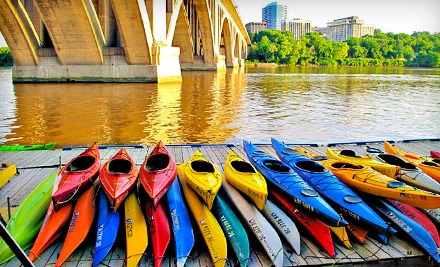 Looking for an adventure? Keybridge Boathouse has it all!  Rent canoes, kayaks, standup paddleboards, or paddle boats at an hourly rate. Classes are also offered.
Location: 3500 Water St NW,Washington, DC
Website:  www.boatingindc.com